In this article
Table of contents
Articles in this category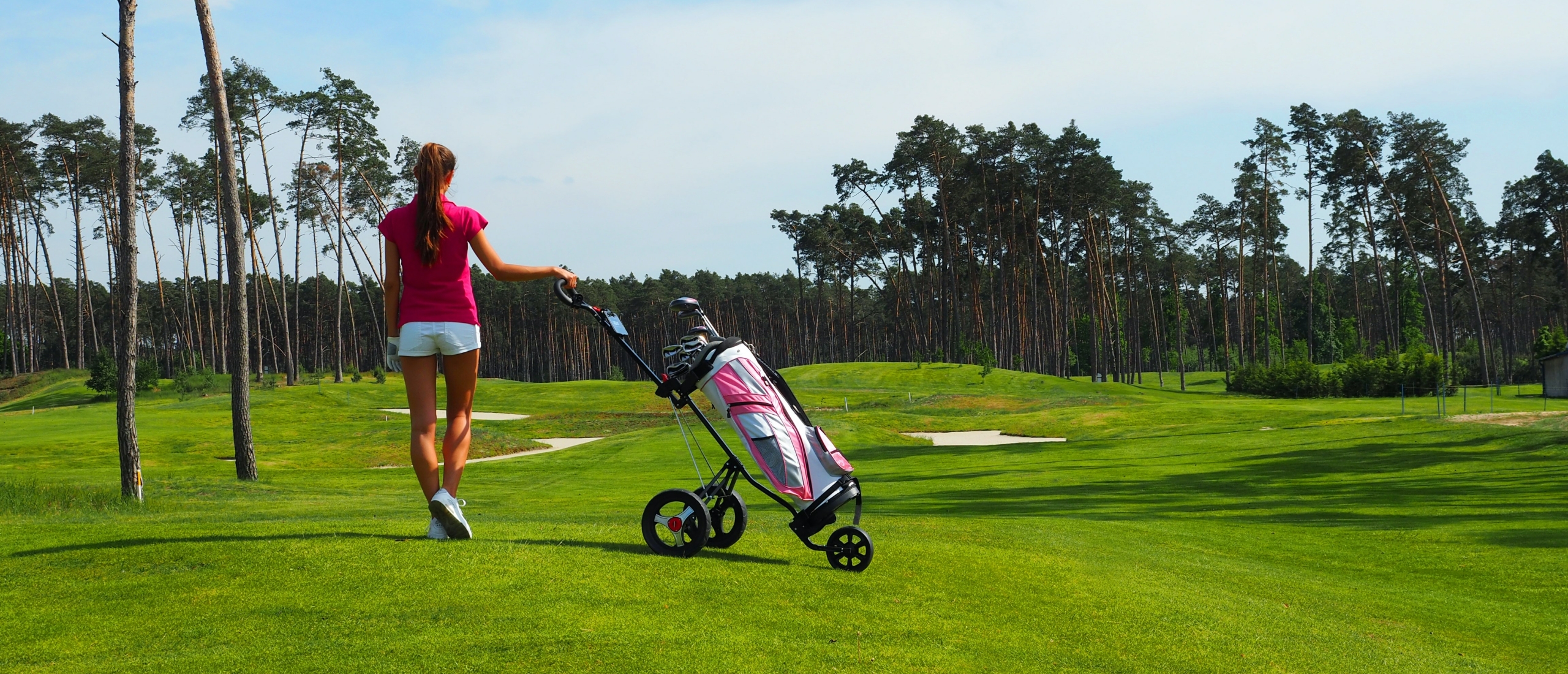 All About beginners Ladies Golf
All About Ladies Golf
Beginners Golf is such a special time to really soak up the nuances of the game and is a safety net for us starting out in the game of golf.
Beginning Golf is an easy time to throw in the towel since golf is a little hard to pick up and believe it or not, there will be more than one time that it feels a little strange.
It is so exciting to take that first golf lesson in this glorious game of sport.  Golf for beginners is definitely a test but yet it sure does fill my heart with uncontrolled bliss when I am walking from my car carrying my little bag of golf clubs even though I am simply a beginning golfer.  Regardless of my beginners' status, being able to play golf just makes me me incredibly happy.
Oh well, let's just admit it.
I am just getting started in the game of golf and not only that I am a beginning women's golfer with a partner who has been shooting the links and showing other beginners to play well for several years.
Still as you might guess I was never really interested in learning to swing a golf club until one week I had finally had just enough of being left home alone while he enjoyed a Saturday on the golf course.  I was definitely sick and tired of it.  So when he was out enjoying the sunshine and beautiful golf course holes I went to the store and while I was there I purchased a copy of Golf for Women and when I got home I devoured it.
Well by the time he played another round of 18 holes and made it back home I was totally hooked and sucked it up and pleaded with him to teach me to play golf.
Although, I admit that it was really hard to just deal with my humiliation and ask him to coach me in how to play golf particulary after he had been begging me for years to learn to play golf.  But being a great sport and a really good husband he agreed, without hesitation, to teach me to play golf.
This game of kings can be quite an impending pastime and it can be a bit cash-draining to take it up, but I was not going to be discouraged.
I longed to spend time with my husband and who really cared what we were doing I simply longed to somehow, some way just be good enough swinging the clubs that I didn't mortify myself or my husband.  So he got me started with a set of his old clubs that we took to a shop and had cut down to fit my height.
It was a bit of surprise to find that getting his old set of clubs cut down to my size really wasn't all that expensive!  I didn't want to pay out a small handful of money particularly since I was a beginning golfer and then decide that I detested the game or worse yet be a complete pathetic student trying to tackle the game of golf.
Ok I was ready to get started and had a few clubs, which I didn't spend a lot of money on, which is really a good idea, sisters!
No putting out hundreds of dollars on impressive clubs and other golf equipment when you haven't even shot your first round of golf yet! So then I was off to to the course for my first golf lesson and then off to the practice range for some quiet time to review what I had just learned.  There is just not one single alternate for practice and it is not just practice as in repeating it time and time again, it is accurate and solid practice that will give you the lower golf scores you are after.
Stop by the price mark down stores, second-hand sports stores, or even garage sales and buy a set of starter golf clubs.  Many have sets that even come with a golf bag so you are really set to go.
Do some research and find a place to take some lessons.  You can do this through the local community college, most community golf courses offer golf lessons through their club pro, or you might even look into local golf academies, where their mission is to teach beginners and experienced golfers alike the game of golf.  All of these options should be quite familiar with teaching golf for beginners.  And then, practice what you learn.
Practice at the driving range and practice greens, where everyone else is practicing too.  It took a ton of convincing for me to have the guts to stand on the practice greens with everybody else, but it without a doubt is the practice that makes all the difference in your golf game.
Ladies' Beginning Golf can be frightening, there is no doubt, but don't throw in the towel!
Stick with your golf lessons, you will be glad that you put forth and effort to learn to swing a club.
I am a beginning golfer and I love the game of golf!